Niabraze LLC.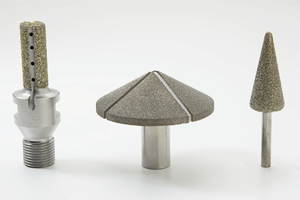 675 Ensminger Road | Tonawanda, NY 14150
P: 716.447.1082 | F: 716.447.1084
Toll Free: 1.800.782.9289
Niabraze carries a wide variety of in-stock diamond tools and abrasives. Including diamond band saw blades, diamond circular saw blades, and diamond hole saws. We are also experts in plating or brazing of unique and custom tools. We'll find the diamond tooling solution for you!
Please fill out the form below to contact Niabraze LLC. with any questions, concerns, or to receive a quote: